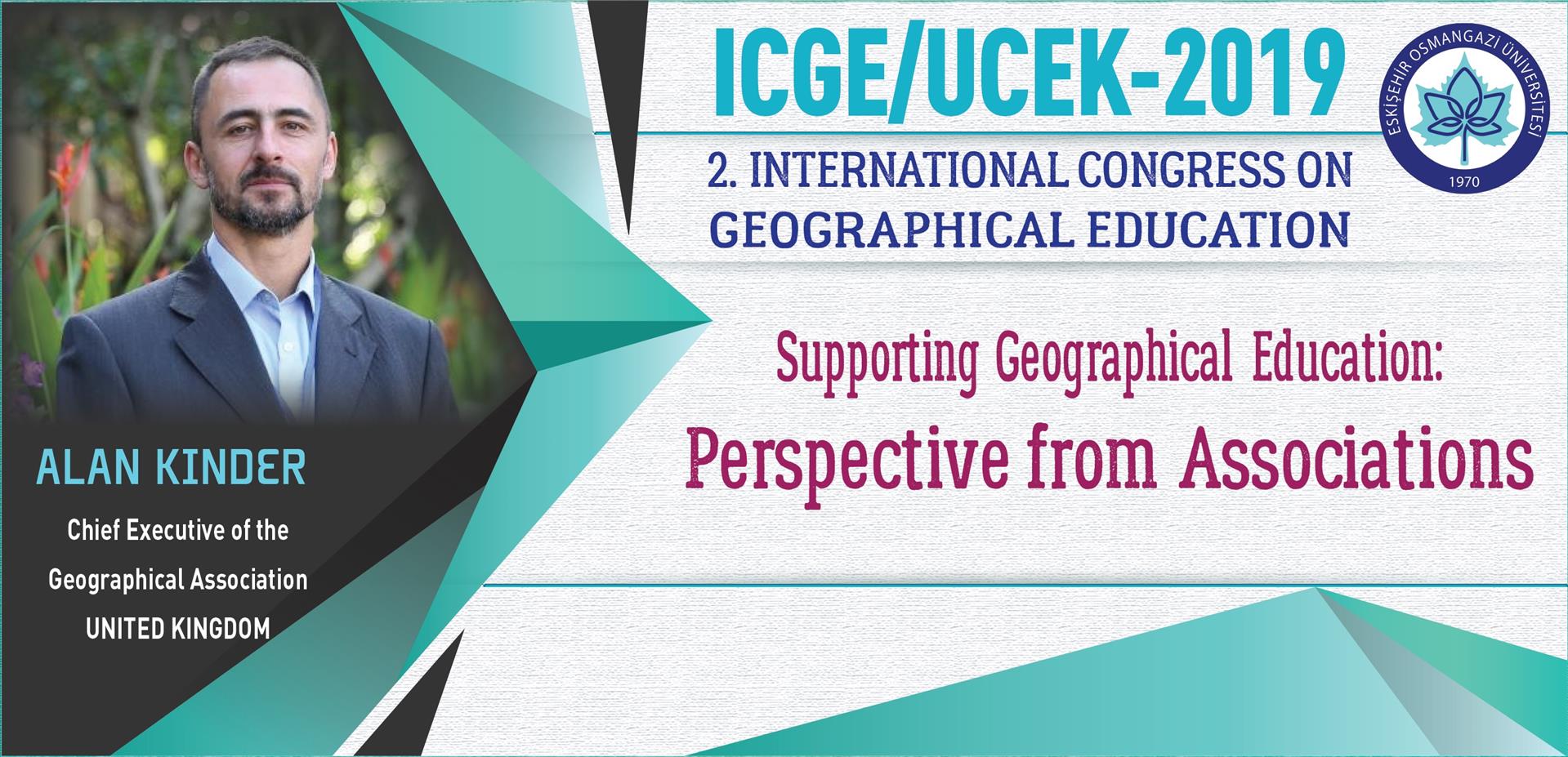 Invited Speaker: Alan KINDER
Title of the Speech:
Supporting Geographical Education: Perspective from Associations (Belonging to a Subject Community: From the GA's Perspective)
Abstract of the Speech:
Biography of the Invited Speaker:
Alan Kinder is the Chief Executive of the Geographical Association, the leading subject association for all teachers of geography. His role is to provide dynamic and enterprising leadership of the GA and to act as an advocate for geography and the Association. Alan holds special responsibility for the strategic development of the GA, its future growth, external relations and financial sustainability.
Alan has played a key role in advising government on curriculum matters over many years and has had a significant influence on the content and structure of the national curriculum for geography. He assisted with the design and implementation of the 2008 and 2014 geography national curriculum in England, played a key role in the design of new GCSEs from 2016 and was a member of the A Level Content Advisory Board geography panel, responsible for shaping A level geography content from 2016. Alan has previously advised the QCDA on national assessment initiatives and Ofqual, the qualification regulator, on specification regulation. In 2017, Alan was appointed as an International Advisory Board member to a World Bank-funded programme to reform the curriculum, curriculum materials and teacher training in Vietnam, advising on the reform of the social sciences.
A wide variety of roles within geographical education - geography teacher, school and curriculum leader, field studies officer, local authority adviser, PGCE tutor and educational consultant - have taken Alan from the south coast of England to South Yorkshire and from continental Europe to South-East Asia and the Pacific region, giving him the opportunity to work with hundreds of schools from across the UK and further afield. He has written and contributed to a large body of professional and curriculum materials and is the series co-editor of the GA's Key Stage 3 Geography Teacher's Toolkit.
Alan currently sits on the Council for British Geography and the University Of Sheffield Department Of Geography's advisory board, is a Director of the Council for Subject Associations, British Council consultant and a virtual editorial board member and regular contributor to the SecEd educational newspaper.